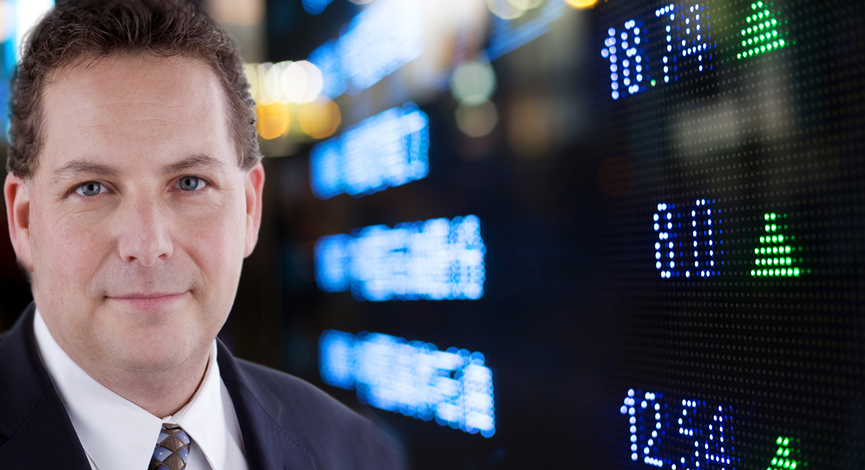 There was a disconnect yesterday and perhaps it was simply that the homebuilders have been beaten down so much than even bad news can't hurt them at this point.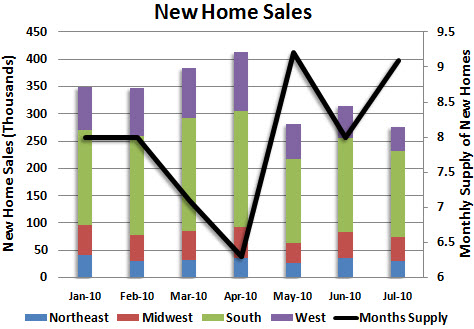 What bad news? Well aside for the 27% slide in existing home sales there was another round of economics that surprised investors – durable goods. That was a tough number to see as even the worst estimates were way off of the mark.
But, Toll Brothers (TOL) came with some good earnings (at least compared to expectations) and that sparked a nice rally in the sector.
Back to the New Homes Sales report. The drop in sales helped to increase the monthly supply of new homes to over 9.   That is a big concern. Existing homes supply increased dramatically as well. The difference is that the there was no change in the median price of existing homes while new homes dropped 4.76%.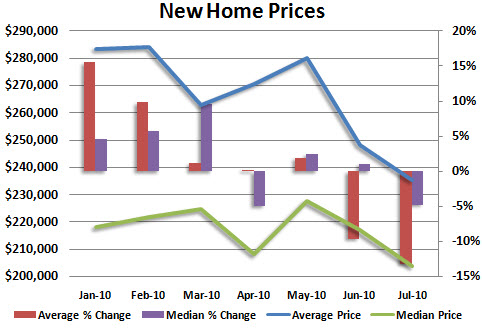 The worst hit area over the past few month has been the West as the trend in more toward the South. There are several possible reasons and some can be attributed to this, but part of the reason may be that many of the southern states have a much lower tax requirement than the western states ( i.e. California).
But, investors seemed to take all this in stride as the markets worked off a loss and turned it around (for no apparent reason except for bouncing on the 1,040 level for the S&P)