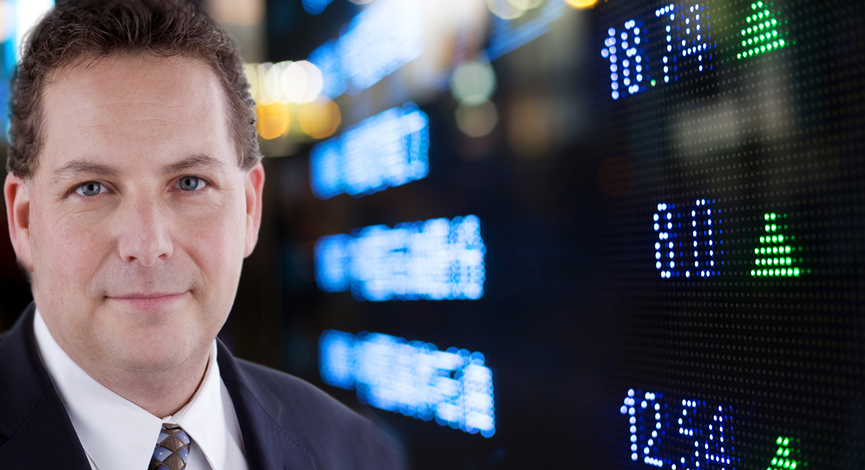 So far 10% have reported and it is actually a good deal better than the market reaction. Companies have bested EPS estimates by a nice margin, almost 11% on average. The biggest surprises came in the financial sector so far, but that did nothing for investor enthusiasm.
(Click to enlarge)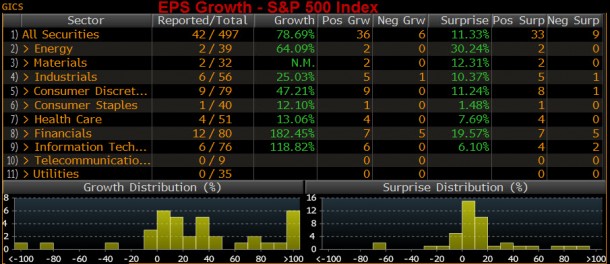 Revenues are coming in close and most companies that have been reporting are meeting or exceeding, but close is not what anyone is looking for. The industrials failed to provide a revenue growth number as General Electric (GE) fell below analysts' estimates by over 2% and earned 4% less than a year ago. IBM (IBM) also sold off as they showed a great growth rate, but revenues were below expectations.
(Click to enlarge)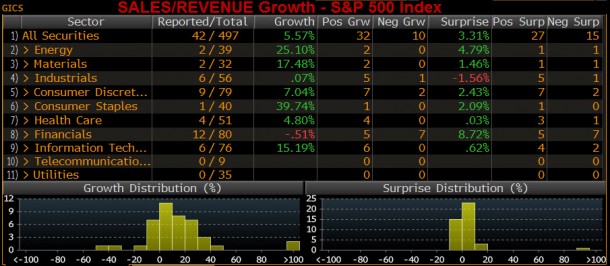 So, what are investors looking for? For one, the continual flow of negative economic figures is distressing. That will not help investor sentiment, even in the face of good earnings. Earnings need to beat, revenue needs to come in higher than expectations and the outlook must be positive. Any deviation from there is what will trigger selling.
More clouds…
The news media continues to comment that the market is in a range-bound state and that is putting a damper over any move higher.
Economics are weak
Employment

sucks

is not moving in the right direction
The BP Disaster is still not over
FINREG weighing on earnings
Trend of market is down
Lower lows, lower highs
Low volume up-days, high volume down-days
Below the 50/200 for S&P 500 and other major indicies
EuroLand Stress tests