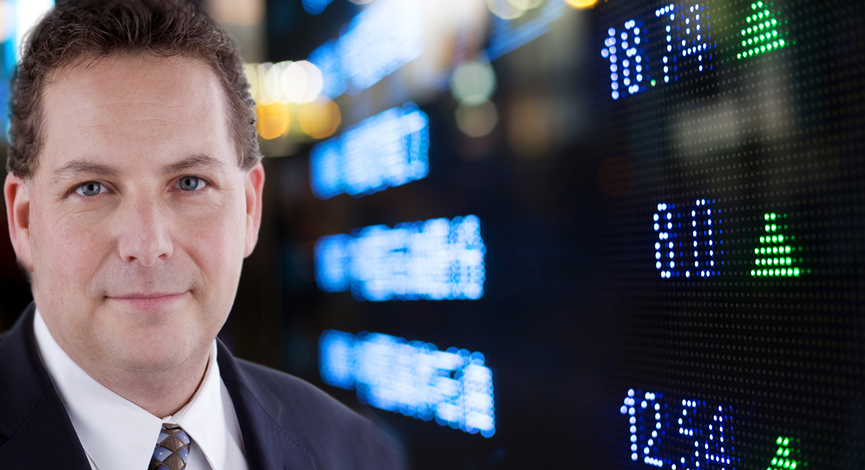 There is mixed news again today. Notice how the market reacts on a day with no economic news (yesterday) and with one with news (today). The bulls are looking to charge, but have some reservations. Over the 1,068 level is a short term bull trend initiation.
The real question from today's data is: Will Congress act fast enough when they return on July 12th. Otherwise, spending will soften.
Initial Claims 454K vs 460K Briefing.com consensus, prior revised to 475K from 472K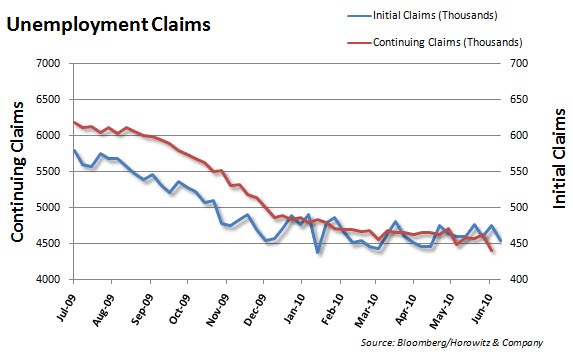 Continuing Claims falls to 4.413 mln from 4.637 mln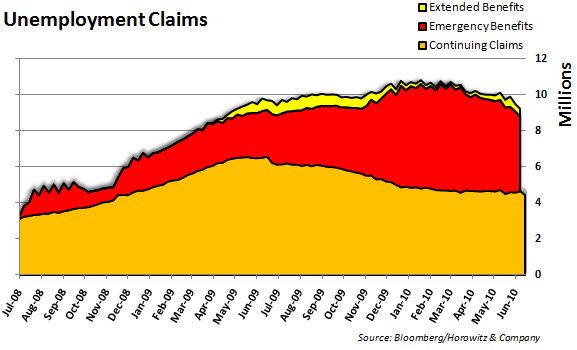 Good points to be noted from Briefing.com:
The initial claims level declined from 475,000 for the week ending June 26 to 454,000 for the week ending July 3. The Briefing.com consensus estimate was 460,000.
More importantly, emergency benefits have been in a free fall over the past several weeks as the level dropped 367,948 for the week ending June 19. The move is in-line with last week's Department of Labor announcement that 3.3 mln emergency benefits are scheduled to expire by the end of July.
Unless Congress can agree to extend the emergency benefits payouts, we could see a significant decline in income in both June and July. Since jobless benefits have been a major source of income stability over the past several months, the lost benefits will have adverse effects on our consumption forecasts.