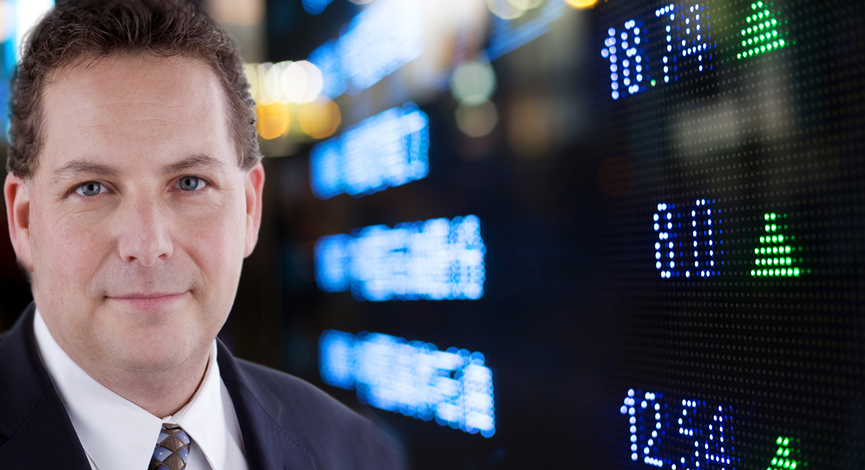 There is no question that the phone carriers have been having a hard time of it. While we prefer some of the players around the world better than many of the domestics – such as American Movil (AMX) and Millicom (MICC) – Sprint (S)   may just start to pick up the pace as it is seeking to move away from the long-term subscription model – or at least add a new income source.
It has recently been   upgraded to Outperform from Market Perform at Raymond James and several other sell-side analysts have upped their price targets and ratings since the earnings release. Price targets range as high as $8 and as low as $2.50. The average is near $5.00 but will surely be raised as it gets closer to that mark.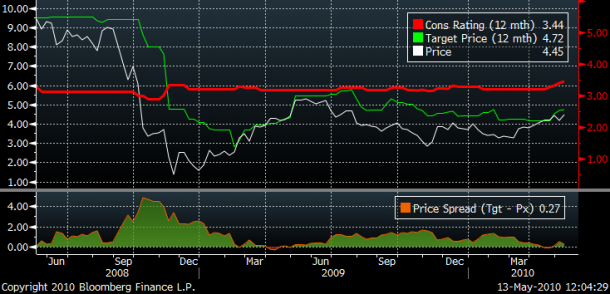 Yes, there are many challenges that are ahead for the industry, not the least being the need to expand the network capabilities as bandwidth consumption is growing geometrically. There is also a race to the bottom for pricing. Only the high end (think iPhone) really has much pricing power as other companies are going back to the "give-away" strategy that they learned from Gillette.
Additional notes on the day:
Sprint Nextel Corp., (S)   said it will begin selling HTC Corp.'s Evo smartphone on June 4. The Evo, which Sprint has said will help it compete with Apple Inc.'s iPhone, will run on the carrier's 4G, or fourth- generation, network, Chief Executive Officer Dan Hesse said at an event in New York. Hesse said the Evo will be sold for $199.99 with a two-year contract. That compares with $99 for an older-generation iPhone with a contract on AT&T Inc.'s network. Sprint has been losing lucrative contract customers as more of them switch to prepaid phone service. Introducing the Evo phone and 4G service may help Overland Park, Kansas-based Sprint attract new users from AT&T and other competitors, said Matt Carter, president of Sprint's 4G network, in an interview today.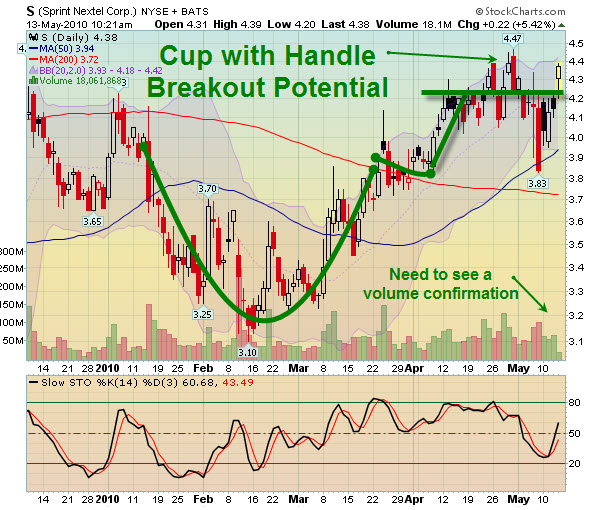 Sprint also said it will offer a new brand at Wal-Mart Stores (WMT), seeking to capitalize on the growing consumer appetite for contract-free plans. Common Cents Mobile, which Sprint will start selling at about 700 U.S. Wal-Mart stores May 15, charges users 7 cents per minute of talk time or per text,   deducted from $20 or $30 prepaid cards, said Bob Stohrer, Sprint's marketing vice president. "Prepaid has definitely gone more mainstream," Stohrer said in an interview yesterday. "You still have a lot of people out there who are looking to be on a service that only charges them for the minutes they use."
___