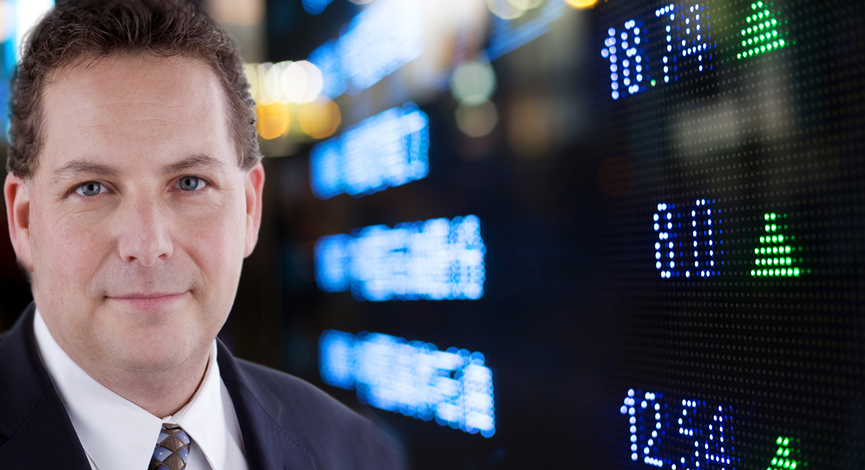 We have been watching oil closely over the past few weeks as the breakout and breakdown pattern has been providing for a good deal of profit opportunities. Now it appears that it is close to a topping point and the bearish engulfing pattern has been a good predictor over the last several cycles.
From Briefing Trader:
United States Oil (USO) shares are now posting a 'bearish engulfing' candlestick pattern on the daily as price slides to fresh lows @ midday, with a short-term play to possible close the Mar. 5 gap @ 39.29.
Even as shares bounced a bit toward the close trading in the commodity pits, the pattern stands.
(Clients of Horowitz & Company are Short oil through 2X Inverse ETF – SCO)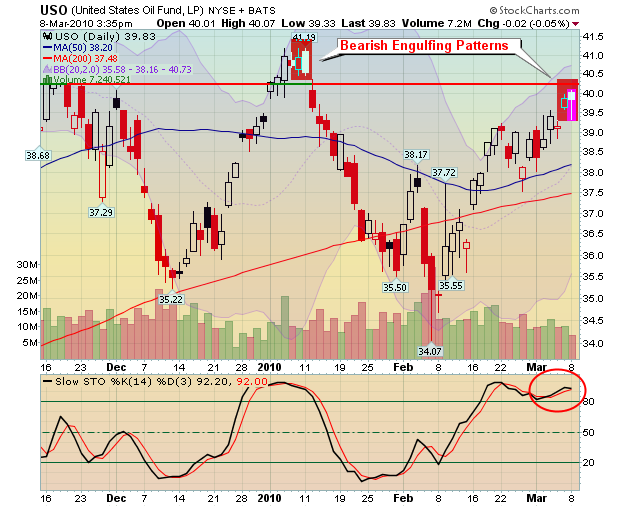 Investopedia explains Bearish Engulfing Pattern
As implied by its name, a bearish engulfing pattern may provide an indication of a future bearish trend. This type of pattern usually accompanies an uptrend in a security, possibly signaling a peak or slowdown in its advancement. However, whenever a trader analyzes any  candlestick pattern, it's important for him or her, before making any decisions,  to consider the prices of the days that  precede and follow the formation of the pattern.