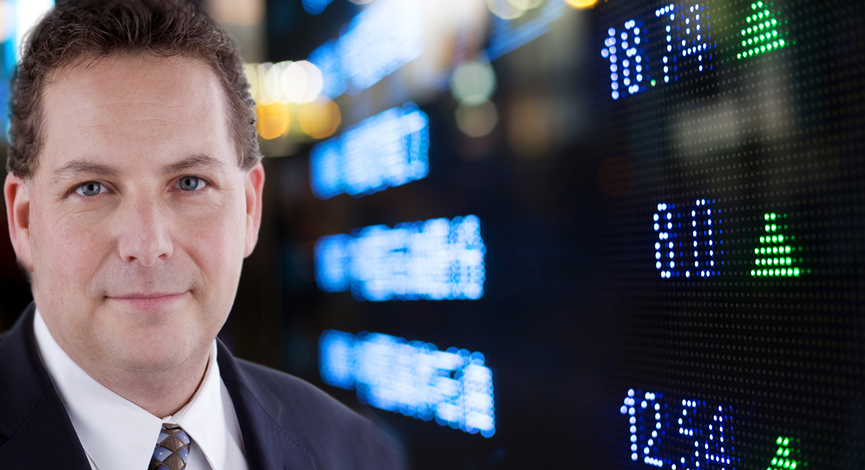 There were mixed numbers that were reported by ADP today. We follow these as they are highly correlated to the Non-Farm that we will see this Friday. The good news is that
The ADP Employment Report predicted payrolls declined by 20,000 in February after falling a downwardly revised 60,000 in January. That is a 300% revision to the downside.
Now how does that get explained?
Many analysts are predicting that the Friday NFP will show a much greater loss due to weather conditions and general weakness in the jobs market.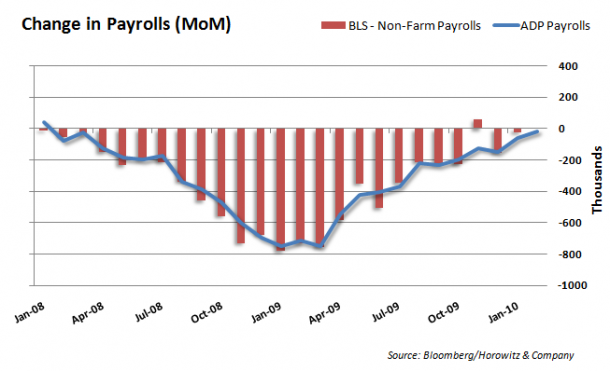 From Briefing.com
The drop in payrolls was the smallest decline since February 2008.

There is a strong caveat to this month's data.

Many economists have estimated that severe weather in much of the country caused an approximately 100,000 payroll decline in February. Given the methodology for creating the ADP report, the severe weather had no impact in its payroll forecast. As a result, the ADP report is expected to overestimate February's payroll numbers.

On the flip side, the jobs lost in February due to the weather should be gained back in March. The ADP report will underestimate the official March payroll data.

However, when the February and March data are averaged, the ADP and BLS data should be in synch.

Service-providing firms posted their second consecutive month of payroll gains as the number of jobs increased by 17,000.

Goods-producing firms lost 37,000 jobs in February, but it was the smallest decline in payrolls since January 2008.

Please note: The ADP report is designed to predict the final monthly payroll numbers released by the BLS. The historical data has been revised this month due to the annual benchmark revisions in the official employment situation report.