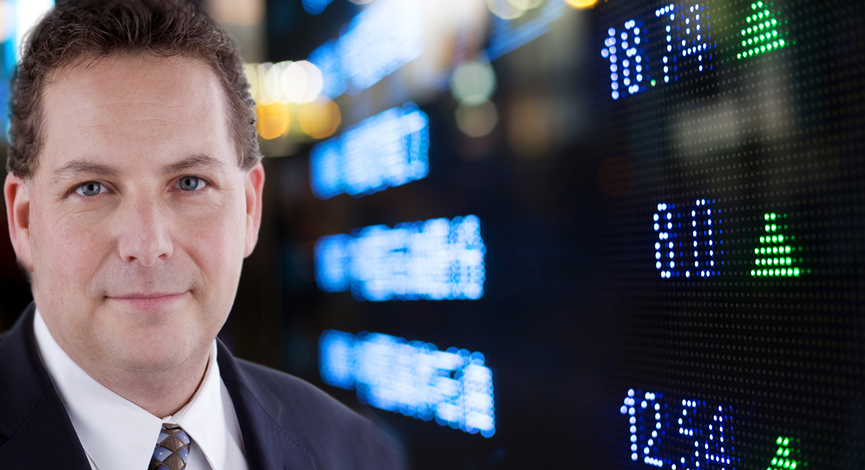 We have liked Consol Energy (CNX) as a trading position for some time. Sure there are problems related to Cap-n-Trade as well as the relationship of energy to the dollar. But, the company has standout fundamentals as well as the potential to sell a great deal of product to China.
We had recently highlighted the news that China is ramping up their coal buying to bring up their stockpiles and Consol was one of the companies that may benefit.
On Monday, a story ran about this again, confirming that Consol has the connections and is able to provide product through Xcoal. Via Bloomberg:
Consol Energy Inc., the fourth- largest U.S. coal producer, will sell coal to Asian markets through a partnership with Xcoal. The company will sell metallurgical coal from its Buchanan and Bailey mines and thermal forms of the fuel from its northern Appalachia operations, Pittsburgh-based Consol said today in a statement. Metallurgical coal is used to produce steel and thermal coal is used to generate electricity.

U.S. coal producers have targeted Asia as a source of demand this year. Peabody Energy Corp., the largest U.S. coal producer, in October opened an office in Jakarta to further expand its Asian presence. Arch Coal Inc., the second-largest coal company, said it shipped steam coal to China off the West Coast in September.
On Tuesday, there was an interesting tidbit that may weigh on shares in the short-term, but may turn out to be nothing more than a nuisance item: (Reuters)
Coal miner Consol Energy Inc (CNX) launched an attack on environmentalists on Tuesday, blaming ecological "activism" for forcing it to idle two mines in West Virginia that employ nearly 500 workers.

"It is unfortunate, at a time when reliable and affordable energy is so desperately needed to reinvigorate our economy, that the nation's energy industries are coming under repeated assault from nuisance lawsuits and appeals of environmental regulations," said Chief Operating Officer Nicholas DeIuliis.

"It is challenging enough to operate our coal and gas assets in the current economic downturn without having to contend with a constant stream of activism in rehashing and reinterpreting permit applications that have already been approved," he said.

His comments came in a press release announcing that about 104 workers at the Little Eagle Coal Co mine and 378 at the Fola Coal Co mine, near Bickmore, W. Va., might have to be laid off starting next Feb 7.
Technically, the stock has multiple patterns that could show both bullish and bearish trends. The multiple bottoms and strong support at this price is easily seen. But, there may also be a Head and Shoulders pattern that has formed and the right shoulder is continuing to create an extension lower. Of course that may also signal the end of the pattern with the Stochastics turning higher from an oversold reading.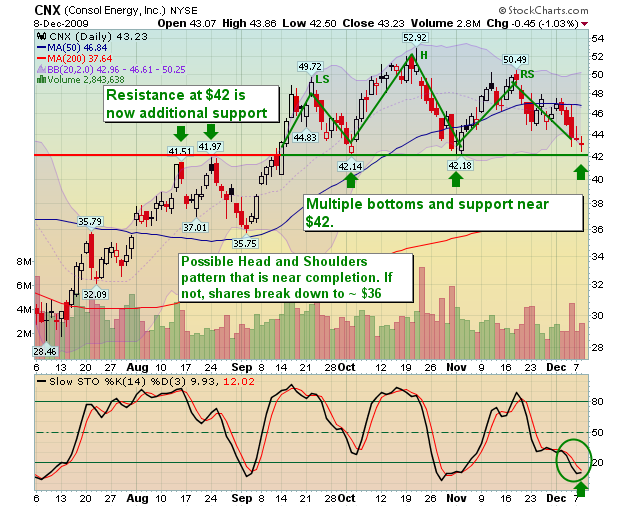 With the dollar selling off, this name has been a great benefactor of rising commodity prices. Now that the dollar has started to rise, it has suffered. Seeing that the Fed is in no mood to tighten, a weak dollar policy continues and we suggest that the support may be held. If not, a stop under $37 should be considered.
Fundamental Snapshots
Quarterly
Balance Sheet


Cash Flow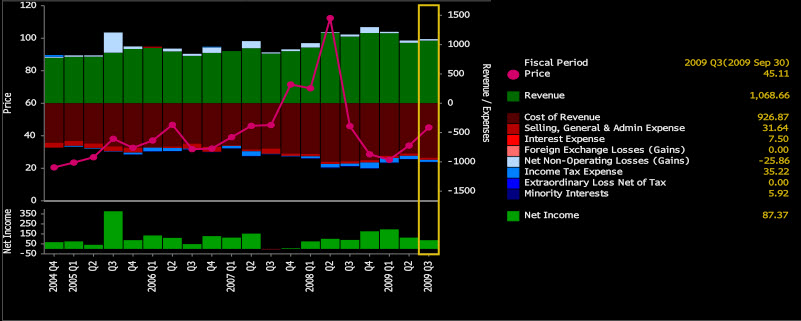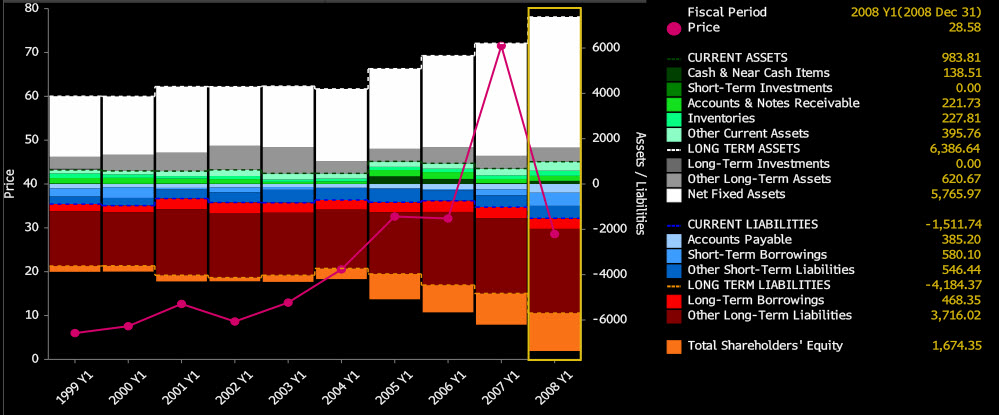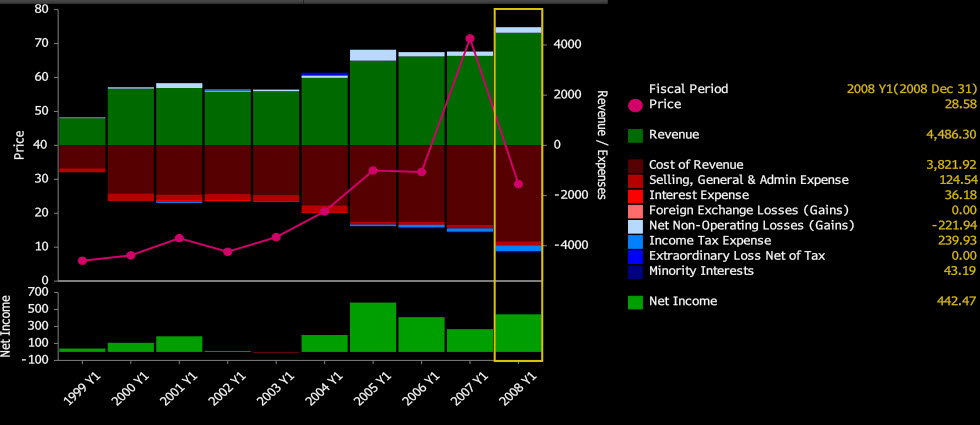 __
Disclosure: Horowitz & Company clients may hold positions of securities mentioned as of the date published.