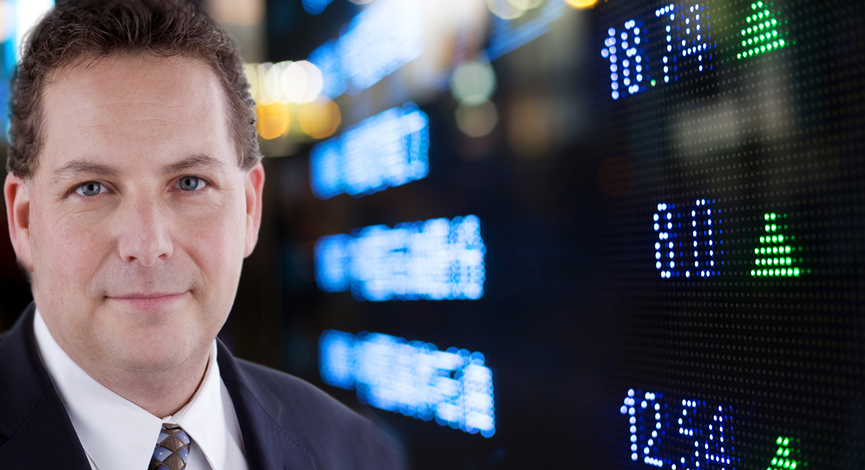 API put out their Oil, Gas and Distillates information this evening and I wanted to take a look at the numbers as well as the latest diesel inventory data. The reason we look at diesel is to see what is occurring in the commercial transportation area. In other words; are we seeing any traffic and movement that would signal that deliveries of orders are beginning to increase.
Below is the chart that show the past two years and the percent change (increase) in inventories. Once again we are seeing that oil is moving up in price even as inventories are growing to record levels. Obviously that does not make much sense.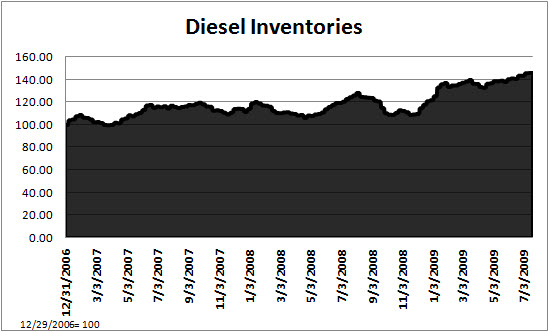 So far this year, diesel inventories are up almost 20%. The latest reading from the API shows that Crude inventories had over a 3 million barrel build and Gasoline inventories grew by 1.3 million barrels this week.
The more important report will be coming tomorrow morning from the Dept. Of Energy (-DOE-) and expectations are for a 2.1 million barrel reduction in crude inventories. We expect to see a slight draw down, but not to this degree and the believe that oil prices will maintain in this general range. Usually the API and the DOE are somewhat similar, but the degree of difference from the API report and the DOW estimates are striking.
If we do see a spike in price above (or close to $70) we will be looking to short crude as we believe that that price is not sustainable after the summer. ( Will short USO or buy SCO depending on outlook)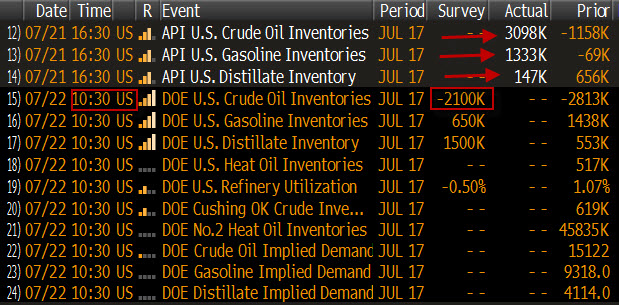 ___
Disclosure: Horowitz & Company clients may hold positions of securities mentioned as of the date published.