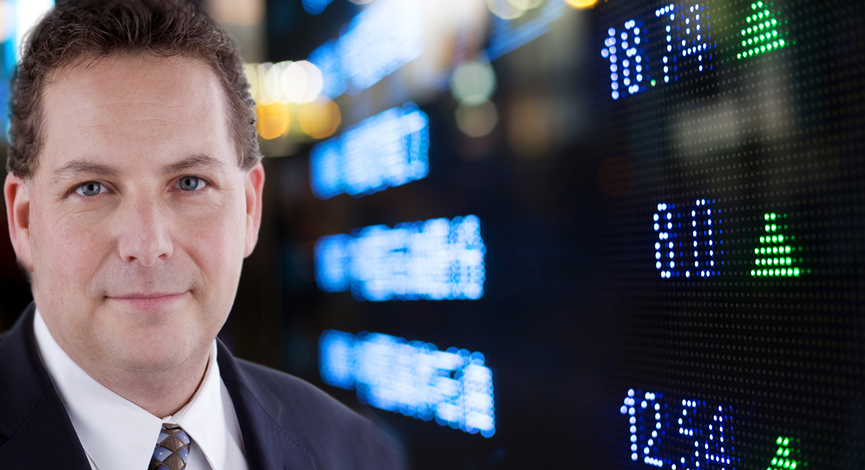 How to Invest in Bear Markets. Trade or Buy-and-Hold?



Sponsored by Zecco.com and BlogTalkRadio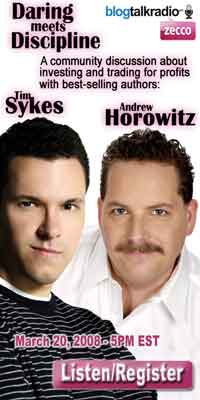 For many, it is the daily conflict…..trade or invest, invest or trade. Timothy Sykes and Andrew battle meet on Thursday, March 20th at 5pm EST to argue discuss the merits of trading penny stocks versus investing with a buy-and-hold strategy.Sponsored by BlogTalkRadio and Zecco.com, this is sure to be an action packed fight discussion. The merits of each of these strategies into a very difficult market should provide for a obnoxious thought-provoking 90 minutes of bickering insight. Markets, recession, strategy and process will be open for argument comment.
The best part? Through the technology provided by BlogTalkRadio, you can be in on the mudslinging action. Just call-in and we will be glad to answer your questions, LIVE!
Registration is free and there is plenty of space as the bandwidth is unlimited.
Listen to promo :
Audio clip: Adobe Flash Player (version 9 or above) is required to play this audio clip. Download the latest version here. You also need to have JavaScript enabled in your browser.


Date: Thursday, March 20, 2008
Time: 5:00 PM
Call-in Number: (347) 945-6579
Streaming Live/Audio: http://www.blogtalkradio.com/Zecco
From the BTR site: John C. Havens of BlogTalkRadio interviews Gabe Dalporto, Chief Strategy Officer of Zecco.com, Timothy Sykes Author of, "An American Hedge Fund" and Andrew Horowitz author of, "The Disciplined Investor."
Podcast: Play in new window | Download (946.3KB)
Subscribe: Apple Podcasts | Android | Google Podcasts | Stitcher | TuneIn | Spotify | RSS | More