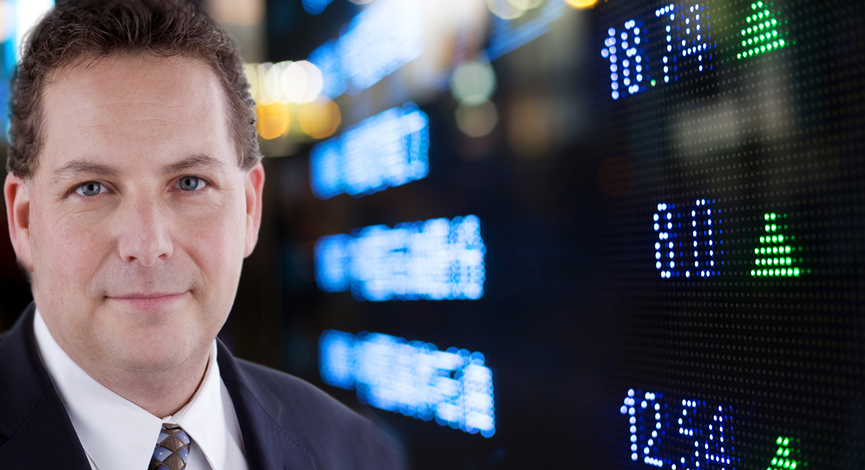 Cognos (COGN) is in a place of interest. They look to find information through mining data on all aspects of a company's business. Their products provides coverage for production and business reporting, dashboarding, query, analysis, metrics management and interactive scorecarding, event management and data management on a services-oriented architecture. The real benefit to companies is they can easily find out information about various departments at the flick of a switch.
As businesses are cutting more of the fat, this is the type of company that will help to provide the edge in a hyper-competitive environment. This is a great business to be in right now.
There are several key players that compete with Cognos including, Oracle, Business Objects as well as Microsoft. The key benefit of ownership of COGN over the field is that they are much smaller and have better ratios. PEG is low at compared to competitors and while operating margin does not compare well to MSFT or ORCL, it is better to look at the comparison with the industry as that provides a more of a cleaner look as to how the company is valued.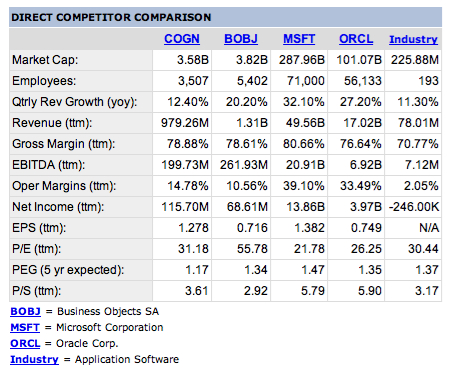 From the looks of earning expectations, COGN will have to provide a good upside with guidance that surpasses as they have usually done in the past. Management seems to have a knack at giving a nice dose of earnings surprises and there is no reason to think that this time will be any different.

Analysts have a target approaching $47 with a high range of $52 and a low of $35. The last several analyst changes have all been to the upside and are showing outperform ratings.
With the web continuing to have the effect of requiring just-in-time information, COGN should continue to outperform.
As of this Post, Clients of Horowitz & Company do not hold a position in COGN