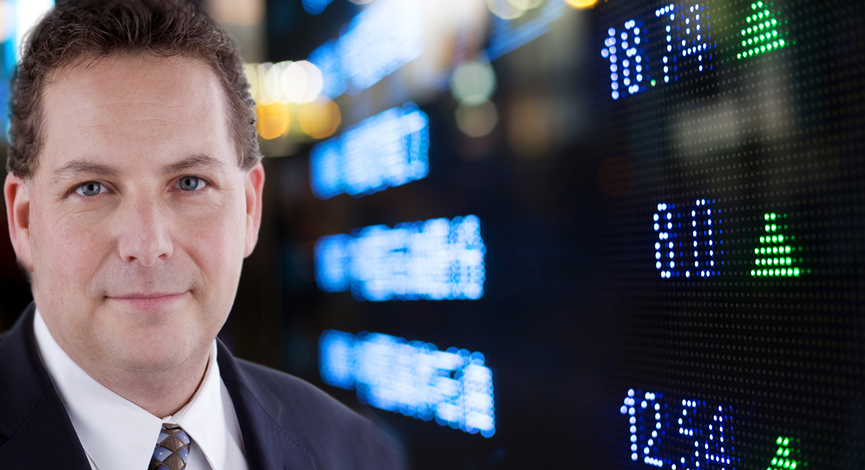 There are several calls coming from the street today concerning Adobe. Shares have been flat for some time and now that the release of the much anticipated Creative Suite 3 (CS3) has been met with such success, there may be an opportunity to celebrate. The product line up that Adobe has brought to the take is rather impressive. From the smooth running and very popular Photoshop to the now Mac friendly Premiere Pro, the line has a very impressive depth for graphics artist, web designers and for professional audio.video companies.

Of note are 3 calls; Amtech, Kaufman and Cowen. Each believe that there should be some upside after hours and as there product launch of CS3 has been received well by consumers. Amtech see shares moving higher in post-market Thursday but states that management will need to guide higher into the future to maintain momentum.
We have been holders of this stock for some time and feel that there is a bright future considering the integration of the Macromedia merger has been very successful. Adobe has been providing a favorable move each summer and though September. It is actually uncanny how there has been a rather predictable cycle each summer. There is no reason why this time should be any different. The Web needs the products this company provides and with everyone onto the Web 2.0 kick, Adobe provides the software for the do-it-at-home-producers.
We continue to find value in these shares. Unless there is a substantial surprise, Adobe should be a stock to watch over the next several months.
The chart shows an interesting pricing pattern for Adobe starting in June. They clearly show a cycle that is beneficial during the summer an into the fourth quarter.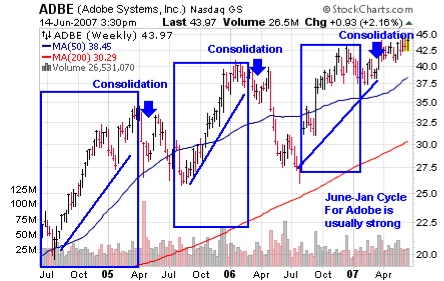 Horowitz & Company Clients are LONG Adobe as of this post.