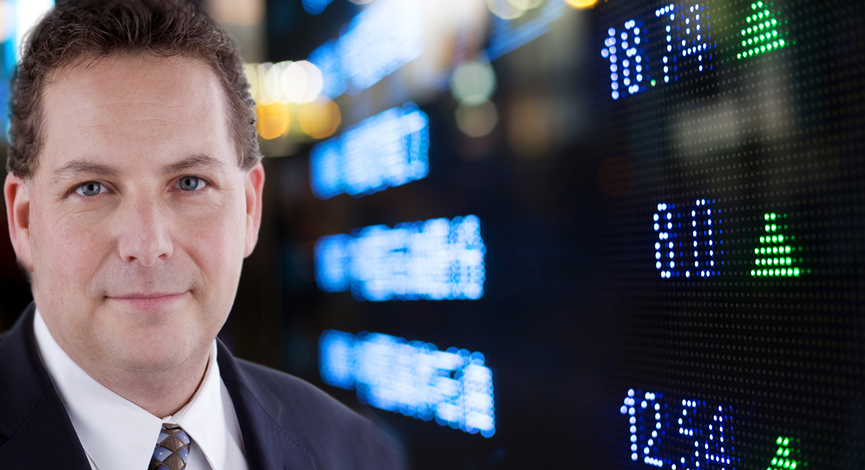 Alright, I admit it: I have had a real problem with the Homebuilding industry for some time. The concern was brought out even as the real estate craze reached a pinnacle in mid-2006. I have been know to accuse the industry of have no control over their innate need to build. They have been known to bring on new construction even in the face of news that tells them that it could be financially ruinous to do so.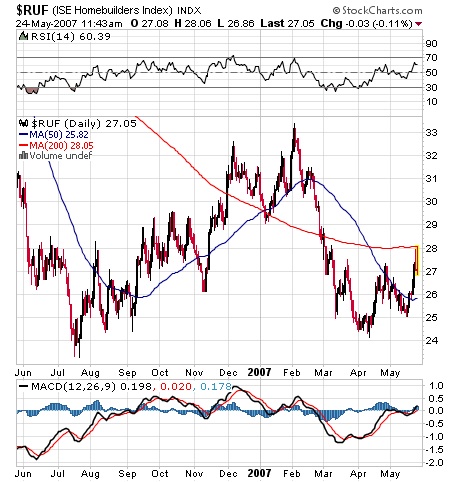 Even so, the numbers released this morning are showing some good reason to look at a few of these as potential candidates to include in a diversified portfolio. According to economy.com; "New single-family home sales blew away expectations in April, but almost all of the gain came from strength in the South, where over 50% of new home sales have been located since early 2005. New home sales rose 16.2%, to 981,000 annualized units in April from a downwardly revised 844,000 in March (previously 856,000)."
The beneficiaries could well be a few of the builders who have exposure to the souther part of the US where building is the strongest. This is in the face of poor earnings and a a broad base of concerns. This is where stocks usually rebound from. A recent briefing.com report regarding Toll Brothers said: "Net income for the second quarter fell 79% to $36.7 million, or $0.22 per share, from $174.9 million, or $1.06 per share, a year earlier. The results, which include after-tax write-downs of $72.9 million, beat the Reuters consensus of $0.14 per share, but missed the Thompson First Call estimate of $0.25 per share.
For now, Toll Brothers (TOL) and KB Homes (KBH) are being added to portfolios. It seems that even with the bad news, the stocks have held up well. There is some downside related to an economy that may slow, but much of the bad news seems to be priced in already.
Despite the fact that now seems to be a time to take money out of the market, these may be a nice hedge as they have a relationship to real estate, not only the stock market.